Hire Expedition and Camping Accessories - Lever Lock Walking Pole Hire, Power Monkey Solar Charger Hire, Petzl Head torch hire and Mosquito net hire. Solar charger ideal for trekking where no power source available, such as Kilimnanjaro expeditions. Primus Omnifuel stove also available for hire, works with LP gas, petrol, diesel and kerosene – even aviation fuel.
Your accessories are essential to ensuring a safe and comfortable hike. Petzl head torch hires are vital on dark nights on Kilimanjaro summits, while first aid kit hire ensure a safe expedition. Super light lever lock walking poles are ideal to take the strain off tired knees.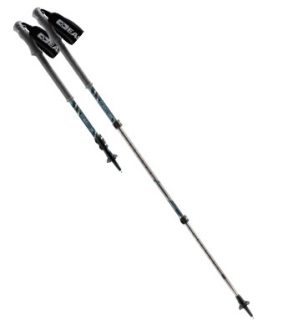 Lever Lock Walking Poles Pair Hire
Pair of walking poles ideal for taking the strain off your knees. We use Easton ATR-75 ion with a reduced grip diameter for a slimmer fit and lighter weight. High Strength Advanced 7075 aerospace aluminum construction. The three-tier design uses PatentedRock-Lock™ clamps for positive locking with on-the-go adjust-ability and can be easily taken apart to fit in your bag. Lightweight EVA extended foam grips add versatility & comfort.
Winter and Summer Baskets available.
Fully extended: 53.5 in (136cm), Collapsed length: 24.5 in (62.2cm)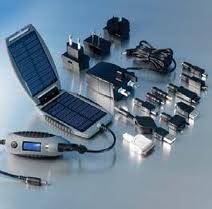 Proporta Portable Battery Packs Phone Charger (Proporter & Power Monkey) Hire
Due to extensive testing we have found the solar chargers to be less effective in the field. They were unreliable, and slow to charge in variable sun conditions. As such we now recommend a Pro Porta portable battery (larger more powerful battery pack than the solar chargers) which is charged prior to travel and will charge your phone etc up to 2-3 times. Kilimanjaro requires from tests approx only 1 extra charge if you use your phone for the odd text based on 7 days on the mountain with moderate text and picture use. These come with cable to charge from a computer USB etc and to charge your phone you need to take your phone USB cable which then plugs into the USB slot on the battery pack.

Ideal for trekking trips in remote areas where no power sources available such as Kilimanjaro etc. Compatible with the majority of mobile phones, iPods (now including iPhone 3GS/4), MP3 / MP4, PDAs.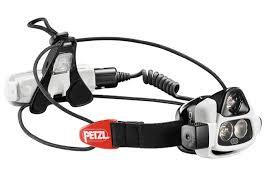 Petzl Nao Head Torch Hire
Want the most sophisticated head torch in the world, with programmable brightness profiles.Self-adjusting lighting
The integrated light sensor is oriented in the same direction as the eyes; it measures and analyzes reflected light in order to instantly and automatically adjust the headlamp's beam pattern (wide and/or focused) and light output to the user's needs. Test out this awesome piece of kit. Can be used with normal batteries once the rechargeable unit has run down.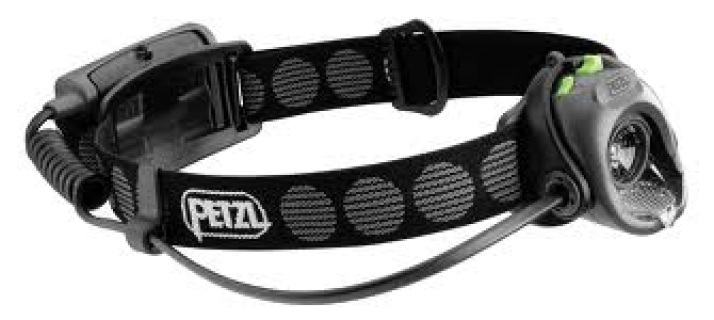 Head torch (Petzl) Hire
LED head torch a must for navigating your way to summits in the dark, the toilets, or reading in your tent. We use Petzl and Black Diamond. Whilst they may come with batteries we cannot guarantee the life span so always carry spares. As a tip, tape the spares to the head torch.
Water to go filtration bottle
We have in stock Water to GO water filtration bottles to purchase just £25, or hire £10. These awesome water filters ideal for a huge array of activities.
Out mountain biking/running/walking run out of water? Then this drinking bottle has a detachable filter so you can start out with it full of tap water. Then when you run out screw in the filter and fill with stream water and your off. Holds 75cl (wine bottle size) and filter last for 200 ltrs. The filter is replaceable for just £14.99 and you get a bottle which is dishwasher safe. Ideal for trips abroad where the tap water is not suitable and much cheaper than buying bottled water for the full trip.
If your really suspicious of the water drop in a chlorine tablet, the filter will then remove the dodgy taste and also all the dead bugs and bacteria. Also available to buy for just £25
click here
It is also BPA free and fda approved.
1 litre drinks bottles Sigg/Nalgene virtually unbreakable!
Sigg or Nalgene drinks bottles ideal for your hydration needs. These are much preferred over Camelback style hydration systems as in colder environments as the tubes will freeze rendering them useless. 1 litre bottles can be stored inside your clothing and you can see how much you are drinking! algenes most popular bottle. The large opening on the wide-mouth bottles easily accommodates ice cubes, fits most water purifiers and filters, and makes hand washing a breeze. The attached loop-top never gets lost and screws on and off easily.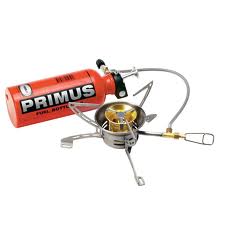 Primus Omnifuel (Multi fuel stove) Hire
For hire Primus Omnifuel multi fuel stove. T
ried and true product has now become even more flexible. OmniFuel uses very advanced materials to offer advanced functionality and is designed to handle demanding conditions, extreme altitudes and both high and low temperatures. OmniFuel is a sturdy stove that works with LP gas, gasoline/petrol, diesel and kerosene – even aviation fuel. Using the separate control knob, the flame can be adjusted to provide the exact heat required. You Tube Instructions found here
Primus Instruction video
41 g / 15.6 oz. (with fuelpump), 339 g / 12 oz. (without)3000 W / 10500 BTU/h3 min (+40 sec preheating)Manual1-4 People140 x 85 x 70 mm, 5.5" x 3.3" x 2.8"
441 g / 15.6 oz. (with fuelpump), 339 g / 12 oz. (without)3000 W / 10500 BTU/h3 min (+40 sec preheating)Manual1-4 People140 x 85 x 70 mm, 5.5" x 3.3" x 2.8"
441 g / 15.6 oz. (with fuelpump), 339 g / 12 oz. (without)3000 W / 10500 BTU/h3 min (+40 sec preheating)Manual1-4 People140 x 85 x 70 mm, 5.5" x 3.3" x 2.8"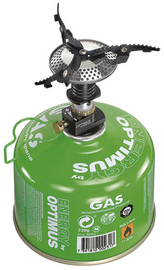 Optimus Crux Gas Stove + Pan Set
The Optimus Crux is so lightweight and compact that you won't even know you're carrying this powerful 3000W burner. Thanks to an innovative folding burner head and the convenient strap-on protective stuff bag, Optimus Crux packs down to nothing and stores in the empty base of your LP-gas canister. A technical wonder designed for weight chasers who refuse to compromise cooking performance. Enjoy every meal! Also supplied with lightweight titanium/alloy pans

Average boil time for 1 L of water ~ 3 min/1 l water, depending on climate, altitude etc.Average burn time up to 60 min at maximum output (220 g canister)Weight: 83grams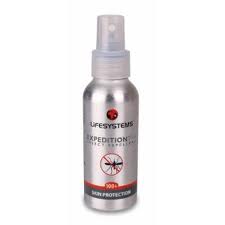 Expedition Plus 100+ Deet Insect Repellent 100ml Spray
Limit those biting insects with 100+ strength DEET based insect repellent. A dual-action formula which combines natural pyrethroids with a high concentration of DEET to provide maximum, long lasting protection. Natural pyrethroids act as a contact repellent so any insect actually landing on the skin will be detered from biting. Each application of Expedition 100+ Plus will last up to 10 hours - high humidity can lead to excess sweating and a slightly reduced time on the skin). Not suitable for children. Active Ingredient(s): DEET. Repels: Mosquitoes, midges, horseflies, sandflies, gnats, fleas, ticks and other biting insects.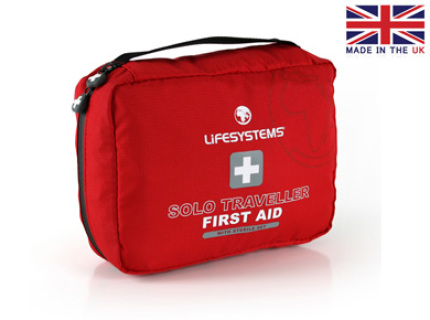 Solo Traveller First Aid Kit Includes sterile needles and syringes
Primary care leaflet & sterile card, Scissors, tweezers & safety pins, Woven & crepe bandages, Gauze swabs & ibuprofen, Paracetamol & Loperamide, Antiseptic wipes & vinyl gloves Fabric dressing strip & plastersLow-adherent dressing, Medium dressing & scalpel, Thermometer &, duct tape, Wound closure strips, Zinc oxide & micropore tape, Hypodermic needles,
Disposible syringes