Here we have a selection of superlight mountain marathon Yeti sleeping bags and down jackets, adventure racing Terra Nova tents to buy or hire. Some ideal sleeping bags for the Marathon Des Sables. We sell Yeti Down Jacket's and Sleeping Bags, OMM Mountain Marathon packs for sale or hire, and Terra Nova Laser Photon tents for hire. If you would prefer to hire please have a look at Rab sleeping bag hire or Therm-a-Rest foam mattress hire.
Valandre, winners of the 2009 Outdoor Industry Gold award, offer cutting edge sleeping bag technology. Expedition Kit Hire are so confident in the quality of Valandre goose and duck down sleeping bags we offer an exclusive TRY BEFORE YOU BUY opportunity.
Adventure Racing Tent Hire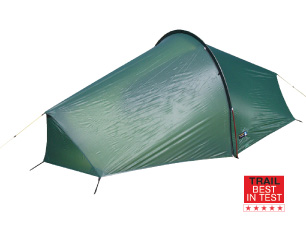 Terra Nova Laser Photon/Competition 1 Tent
The definitive single person tent for lightweight travel. Updated for 2011, from the previously named Laser Photon Elite.

New for 2011 is the smaller pack size, extra venting, and 4 additional guy points increased pitch stability.


The Laser Photon 1 is compatible with the Terra Nova FASTPACK system, allowing those who want to trim weight further when conditions permit, to use the flysheet and the fastpack groundsheet which is available separately.

Suitable for 1 person, or two people at a squeeze.

Suitable for adventure racing, mountain marathons, and ultra light backpacking.
BEST IN TEST - Trail magazine

Packed Weight: 0.72kg Packed Size: 35x10cm
Adventure Racing Sleeping Bag Hire
Yeti Passion 3 Sleeping Bag Hire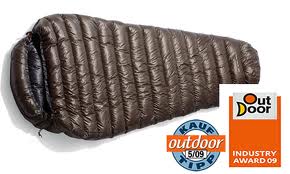 Yeti Passion Three with a ankle-length zipper.
Outer material: LightyGram (RipStop Nylon)
Inner material: LightyGram (RipStop Nylon)
Measurements: 205 x 77 x 52 cm (M), 220 x 83 x 54 cm (L),
stuff bag size: 14 x 14 x 27 cm
Weight: 465 g (M), 530 g (L)
Filling: 300 g,
900+ European Downs 97/3 pro inch3
US Standard: around 980 inch3,
H-Box construction
Temperature Information:
Comfort +7°C, Limit +3°C, Extreme -10°C
If you wish to buy please see our sales page
Yeti Sales Page
For those who feel the cold you might want to add a liner.
Ideal sleeping bag for Marathon Des Sables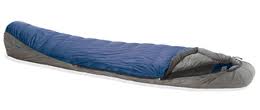 Mountain Hardwear Phantom 32
The Mountain Hardwear Phantom 32 is an ideal sleeping bag for the Marathon Des Sables. Recovery-sleep should not be under estimated for peak performance on multi day races. For those who feel the cold you might want to add a liner.


Comfort Temp: 2°C
Limit Temp: -2°C
Extreme Temp: -17°C
Weight: 0.64kg
Pack Size: 18 x 25cm
Ideal sleeping bag for Marathon Des Sables


Exped Synmat UL S Inflatable sleeping mat hire
Cracking peice of kit. A 3-4 season mat rated to -4c, 7cm thick, 163cm long, 52cm wide and just 405 grams without stuff sac and repair kit. We know that unless you have access to a bath of water you will struggle to fi
nd a leak/hole in the field, trust us we have been there. Took less than a minute to blow up. 7cm really does give a much better sleep than 2.5cm which most similar rated mats are. Now in stock for those who appreciate a good nights sleep this summer.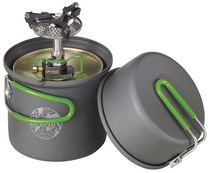 Lightweight Optimus stove and pot set
We have titanium or aluminium pot stove combinations ideal for your race.
Pictured The smallest, most ultra light 3-piece Cook System combines the Crux Lite stove and Solo Cook Set. Set includes: Crux Lite stove (72 g/2.5 oz), 0.6 L (hard anodized aluminum) saucepan with pouring lip and measuring marks (mL and oz), fry pan that doubles as a lid, mesh storage bag and nylon storage bag to store Crux Lite stove. Note: When traveling, the set also offers ample space for a 110 g/4 oz gas cartridge (not included as cannot post Gas sorry).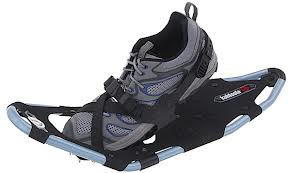 Kahtoola RNR 22 Snow shoe hire
Getting out on the trail this winter is easy with, the latest in running snowshoes. Designed for those who want to float with every stride they take through the snow, the RNR22 is Kahtoola's ultralight snowshoe. Designed for those who want to float with every stride they take through the snow, the RNR22 is Kahtoola's ultralight snowshoe. Ideal for winter races.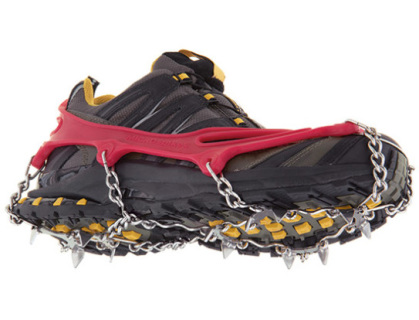 Kahtoola Universal boot snow chains spikes hire, fits any type of footwear ideal for winter running.
No need to spend 30 minutes tentatively walking 50 metres through the resort terrified of landing on your butt. These are quick and easy to fit and take off for when your in the restaurant. You can put them in their stuff sac and put it in your pocket. State your shoe size when ordering. You can even run in these with running shoes!
Adventure Racing Pack Hire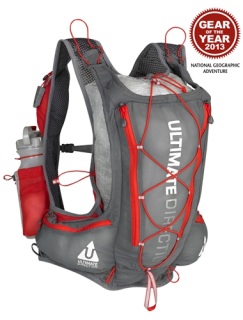 Ultimate Direction PB Adventure Vest Hire
Features (Front):
GPS Pouch (buttons accessible)
Bottle holsters can carry 26 oz.
Gel or bar pouches (4)
Electrolyte or valuables pocket (2)
Fully adjustable Sternum Straps (2)
Emergency whistle
Features (Back):
Cuben Fiber bellows for large or small loads
Secure Lat Pockets, with full pocket behind (2)
Two sizes main compartments
Single pull bungee compresses entire pack
Trekking pole (2) and Ice Axe loop (1)
Specs:
Volume Capacity: 61 in3 / 12L
Fluid Capacity: 2 x 20 oz bottles / 2 x 591 mL & a 70 oz reservoir
Weight: 12 oz (17.5 oz with bottles) / 340 g (496 g with bottles)
Sizing At Chest (Unisex):
S/M: 28 - 36 in / 71.1 - 91.4 cm
M/L: 36 - 40 in / 91.4 - 101.6 cm
Measure wearing the clothes you intend to wear
A vest full of gear will fit smaller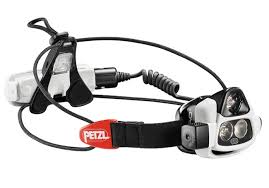 Petzl Nao Head Torch Hire
Want the most sophisticated head torch in the world, with programmable brightness profiles.Self-adjusting lighting
The integrated light sensor is oriented in the same direction as the eyes; it measures and analyzes reflected light in order to instantly and automatically adjust the headlamp's beam pattern (wide and/or focused) and light output to the user's needs. Test out this awesome piece of kit. Can be used with normal batteries once the rechargeable unit has run down.