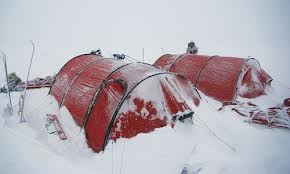 Hire Hilleberg Keron 4 GT Polar Tent, comes with Snow Valances
SKU:
Ideal for Polar expeditions where your looking to save weight and ease of pitching with hooped design. These come with snow valances.
4 person huge porch
Weight 5.50 kg
Persons 4, Vestibules2, Inner tent Entrances2, Poles4,Huge extended vestibule.Spare poles and snow stakes available on request.

Hilleberg are the tent of choice for most of the major polar expeditions where people can afford them. Usually if they are using another brand it's because someone has given them it. These can be double poled for extra strength.