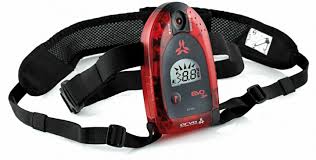 ARVA Evo3+ Avalanche Beacon Hire
SKU:
Another innovation for the bestseller of the transceiver family. While maintaining its efficiency and ease of use the EVO3 + multiple research progresses with the integration of a central button marking victims. A little more for this unit extremely effective. With its "CLIP AND SAFE" system the unit will automatically transmit during its implementation. EVO3 + The transceiver is ideal for users looking for a device with ease of use and security are watchwords.
CONCEPT CLIP FOR SAFE
From the moment you turn your device on you, it automatically starts when you clip it the strap. A simple and effective way to be 100% sure to be protected as soon as you start your day ski touring or freeride. Hire Avalanche Beacon today to ensure your well equipped for off piste. Remember that these should be use in conjunction with shovel and probe.