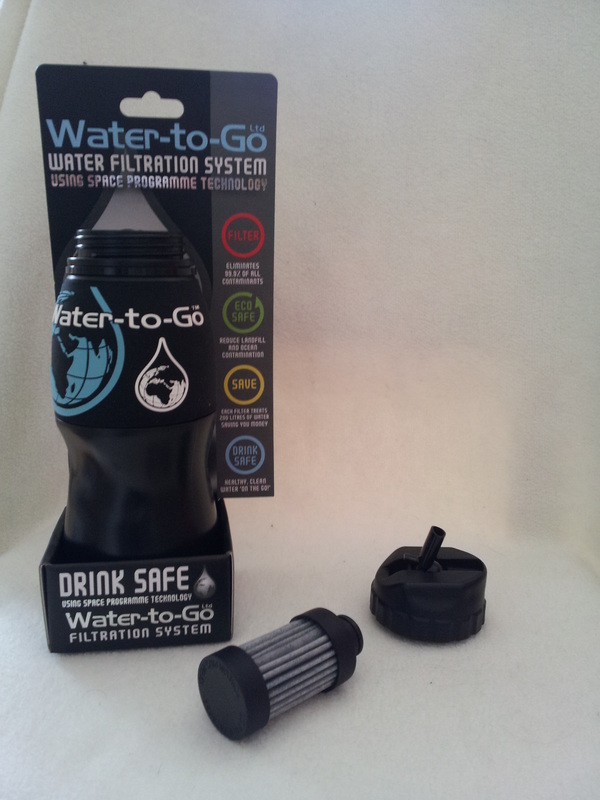 Water to go filtration bottle
SKU:
We have in stock Water to GO water filtration bottles to purchase just £25, or hire £10. These awesome water filters ideal for a huge array of activities.
Out mountain biking/running/walking run out of water? Then this drinking bottle has a detachable filter so you can start out with it full of tap water. Then when you run out screw in the filter and fill with stream water and your off. Holds 75cl (wine bottle size) and filter last for 200 ltrs. The filter is replaceable for just £14.99 and you get a bottle which is dishwasher safe. Ideal for trips abroad where the tap water is not suitable and much cheaper than buying bottled water for the full trip.
If your really suspicious of the water drop in a chlorine tablet, the filter will then remove the dodgy taste and also all the dead bugs and bacteria. Also available to buy for just £25
click here
It is also BPA free and fda approved.