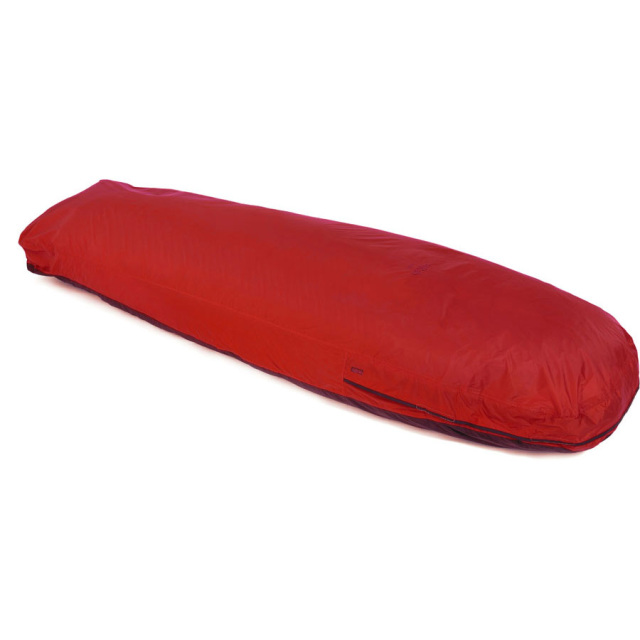 Rab, waterproof and breathable protective sleeping bag cover
SKU:
Lightweight waterproof and breathable cover for your sleeping bag, ideal for keeping out the damp and spills when your inside your tent or from drips in a snow hole. Also acts as an emergency bivy shelter.
Designed to be compatible with all the 'wide' style sleeping bags, the Storm Bivi features an end zipped entrance and a small mesh panel for venting.
It will pack down to just 13cm x 25cm (5 x 10inch) for quick-and-easy packing and transporting. 667grams