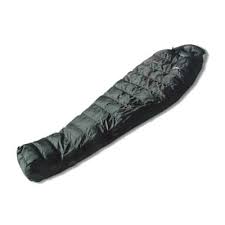 Tundra Pure or Pure and Dry (waterproof outer) -20C Ethical 4 Season Down Sleeping Bag Hire
SKU:
Tundra Pure -20C 1.19kgPURE and DRY
:- Our "Expedition" Quality bag using Waterproof "Dry and Lite" fabric of 40gram per metre which supports a 3000mm water column for the pure and dry.
PURE
:- Ultimate in light weight sleeping bags created by using 25 gram per square metre 15 denier nylon fabric from Korea. The black fabric at the foot and head is waterproof to avoid the effects of moisture in tents and Snow-holes.
Fill Power
860 CU IN +
Fill Weight
800
Tundra Pure (super light outer)
-20c Total Bag weight approx 1.19kg.
Tundra Pure and Dry (waterproof outer)
-20c total bag weight approx 1.35kg
Please see Tundra Ethics statement at the bottom of the page.