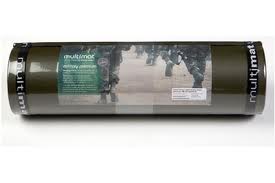 Multi Mat adventurer foam sleeping mat
SKU:
Basic indestructible foam mat. 100% British manufactured, using unique, ultra-lightweight, premium-quality, physically cross-linked polyolefin foam. Giving a compact, quality, durable solution for competitive racing, adventure sports and lightweight backpacking.

Individually tested & fully guaranteed

Mats supplied rolled, with eyelets and lightweight attached webbing.


These are a excellent back up for serious expeditions where an inflatable foam mat is punctured or where additional insulation is required.