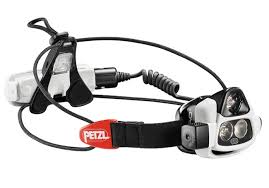 Petzl Nao Head Torch Hire
SKU:
Want the most sophisticated head torch in the world, with programmable brightness profiles.Self-adjusting lighting
The integrated light sensor is oriented in the same direction as the eyes; it measures and analyzes reflected light in order to instantly and automatically adjust the headlamp's beam pattern (wide and/or focused) and light output to the user's needs. Test out this awesome piece of kit. Can be used with normal batteries once the rechargeable unit has run down.