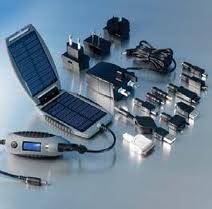 Proporta Portable Battery Packs Phone Charger (Proporter & Power Monkey) Hire
SKU:
Due to extensive testing we have found the solar chargers to be less effective in the field. They were unreliable, and slow to charge in variable sun conditions. As such we now recommend a Pro Porta portable battery (larger more powerful battery pack than the solar chargers) which is charged prior to travel and will charge your phone etc up to 2-3 times. Kilimanjaro requires from tests approx only 1 extra charge if you use your phone for the odd text based on 7 days on the mountain with moderate text and picture use. These come with cable to charge from a computer USB etc and to charge your phone you need to take your phone USB cable which then plugs into the USB slot on the battery pack.

Ideal for trekking trips in remote areas where no power sources available such as Kilimanjaro etc. Compatible with the majority of mobile phones, iPods (now including iPhone 3GS/4), MP3 / MP4, PDAs.